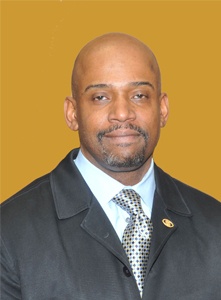 BARRIS SIMS
33RD CHAPTER PRESIDENT
First of All, Servants to All , We Shall Transcend All
Welcome to the Chicago Alphas website representing Xi Lambda Chapter of Alpha Phi Alpha Fraternity, Inc. We are proud to be the 2019 Midwestern Regional Alumni Alpha Phi Alpha Chapter of the Year. This recognition was the product of our dedication to the execution of the fraternal mission and the drive and commitment to be servants to all mankind. Our chapter has been known over the years as the heart of Alpha because of the IMPACT it has made in the fight for equal rights and racial equality. Located on the south side of Chicago, Xi Lambda has been the home of prominent and influential members of the community as well as giants in the Fraternity.
Please navigate the site for everything from our chapter history to our many community service programs. Also, please use this sitepage as well as our social media outlets to follow us and hopefully join us as we continue to make an IMPACT in the Chicagoland area.
For members of Alpha Phi Alpha Fraternity Inc., please use this site as a resource for information about the various offerings of the Chapter.
The Chicago Alphas are actively seeking partners to work with us to serve our community in a stronger and more effective way. If you are interested, visit theclick on "contact us" and send us your information.